Announcements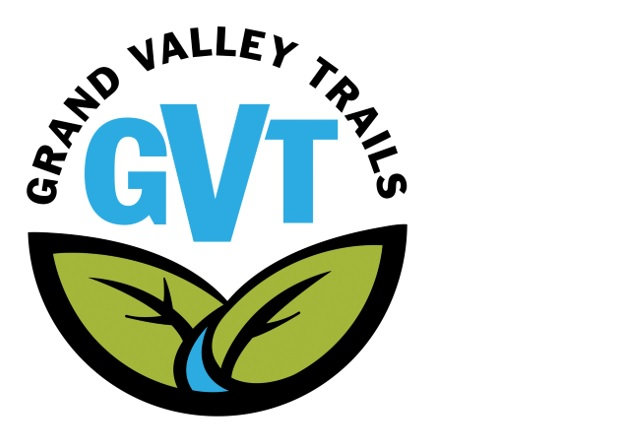 Trails welcomes hikers during the winter months with support from the Government of Canada's Tourism Relief Fund
January 10, 2023 - Waterloo, ON: The Grand Valley Trails Association (GVTA) has received a non-repayable contribution of $52,800 from the Hamilton Halton Brant Regional Tourism Association (HHBRTA) to support marketing and promotional efforts and ongoing trail maintenance to ensure the Grand Valley Trail remains a vital part of the region and a place to enjoy the benefits of nature for health and wellbeing. This is part of the Government of Canada's Tourism Relief Fund, delivered by the Federal Economic Development Agency for Southern Ontario (FedDev Ontario). HHBRTA received $5 million from FedDev Ontario to help local tourism organizations and businesses safely welcome back visitors, recover from the impacts of the pandemic and prepare for future growth. 
"Our government is happy to invest $78 million through the Tourism Relief Fund to help communities across southern Ontario rejuvenate local tourist attractions," says the Honourable Filomena Tassi, Minister responsible for the Federal Economic Development Agency for Southern Ontario. "With this funding, southern Ontario's Regional Tourism Organizations and Indigenous Tourism Ontario are providing hundreds of local businesses and organizations with the support they need to create jobs, attract more visitors and grow local economies, now and into the future."
For those wanting (or needing) a low-cost winter activity that requires minimal planning, the Grand Valley Trail provides some 240 km of trails and footpaths along the Grand River from the town of Belwood to Port Maitland on the shores of Lake Erie. Trails are open during rain, sun or snow, and are built and maintained by a dedicated group of volunteers.
"We provide a year-round program of hiking that is open to everyone," says Annie Côté-Kennedy, President of GVTA. "Our trail runs in the Grand River watershed and connects beautiful and unique villages and vistas that can be seen nowhere else in Ontario."
GVTA is a not-for-profit charitable association run entirely by volunteers. It offers both guided and self-guided hikes on its website, providing hikers with opportunity to choose their own path or join an organized hike led by a certified hike leader. While membership is not required, a modest annual fee of $30 per person helps to support trail maintenance, group hikes, events and activities. The organization also provides volunteer opportunities for nature enthusiasts and those wanting to apply their skills and experience to a community organization. The support of HHBRTA and the federal government has allowed GVTA to improve the section of trail in Brant County, better equip its volunteers with the necessary tools for trail maintenance, and promote awareness of the trail to a broader group of people. 
"The Grand Valley Trail runs through the heart of our region," says Côté-Kennedy. "The 250-kilometre footpath connects the towns and villages, but more importantly, it connects people, and it connects people with the outdoors. Shared outdoor experiences build personal and community strength."
Contacts
Sandy Pell
Marketing Director 
Grand Valley Trails Association
[email protected] 
Edward Hutchinson
Press Secretary
Office of the Minister responsible for the Federal Economic Development Agency for Southern Ontario
[email protected]
About Grand Valley Trails Association
The Grand Valley Trails Association (GVTA) is a non-profit volunteer organization that builds and maintains footpaths within Ontario's Grand River watershed in southwestern Ontario. The mandate of the association is to build and maintain hiking trails in the Grand River Valley. The association, which is run entirely by volunteers,  promotes year-round hiking and cooperates with other organizations to promote recreation, physical fitness, and the conservation and preservation of wildlife, ecology and natural resources. Visit https://www.gvta.on.ca/
About Hamilton, Halton, Brant Regional Tourism Association
Hamilton Halton Brant Regional Tourism Association (HHBRTA) is an independent, industry-led, not-for-profit organization, responsible for working with tourism partners to enhance and grow this region's tourism products and marketing activities, with the intent of increasing visitors, generating more economic activity, creating more tourism jobs and sustainability, capturing unique product clusters and integrating existing brands and partnerships. https://hamiltonhaltonbrant.com/
About FedDev Ontario
For 13 years, the Government of Canada, through FedDev Ontario, has worked to advance and diversify the southern Ontario economy through funding opportunities and business services that support innovation, growth and job creation in Canada's most populous region. The Agency has delivered impressive results, which can be seen in southern Ontario businesses that are creating innovative technologies, improving productivity, growing revenues, creating jobs, and in the economic advancement of communities across the region. Learn more about the impacts the Agency is having in southern Ontario by exploring our pivotal projects, our Southern Ontario Spotlight, and FedDev Ontario's Twitter, Facebook, Instagram and LinkedIn.