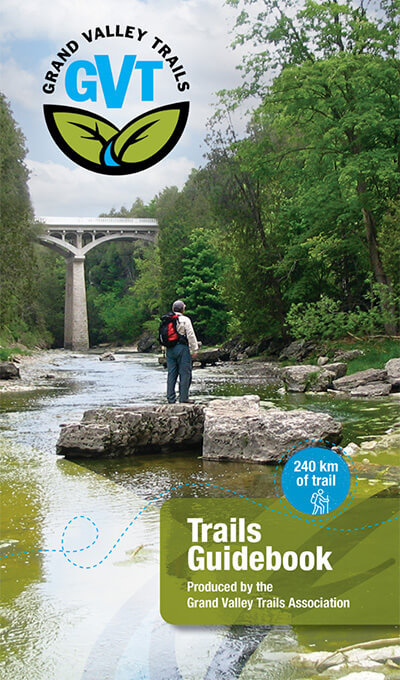 Welcome to Grand Valley Trails!
We offer self-guided routes to explore all year.
New guided hikes, led by our Hike Ontario certified leaders, are posted regularly. Check back often to join a guided hike.
If you prefer to plan your own hike, Grand Valley Trails also publishes a trail guidebook with maps, detailed descriptions of trails, points of interest, parking info and so much more. Visit our store to purchase a copy or to find a local retailer.